The Journal | Seb and Charlie design + illustration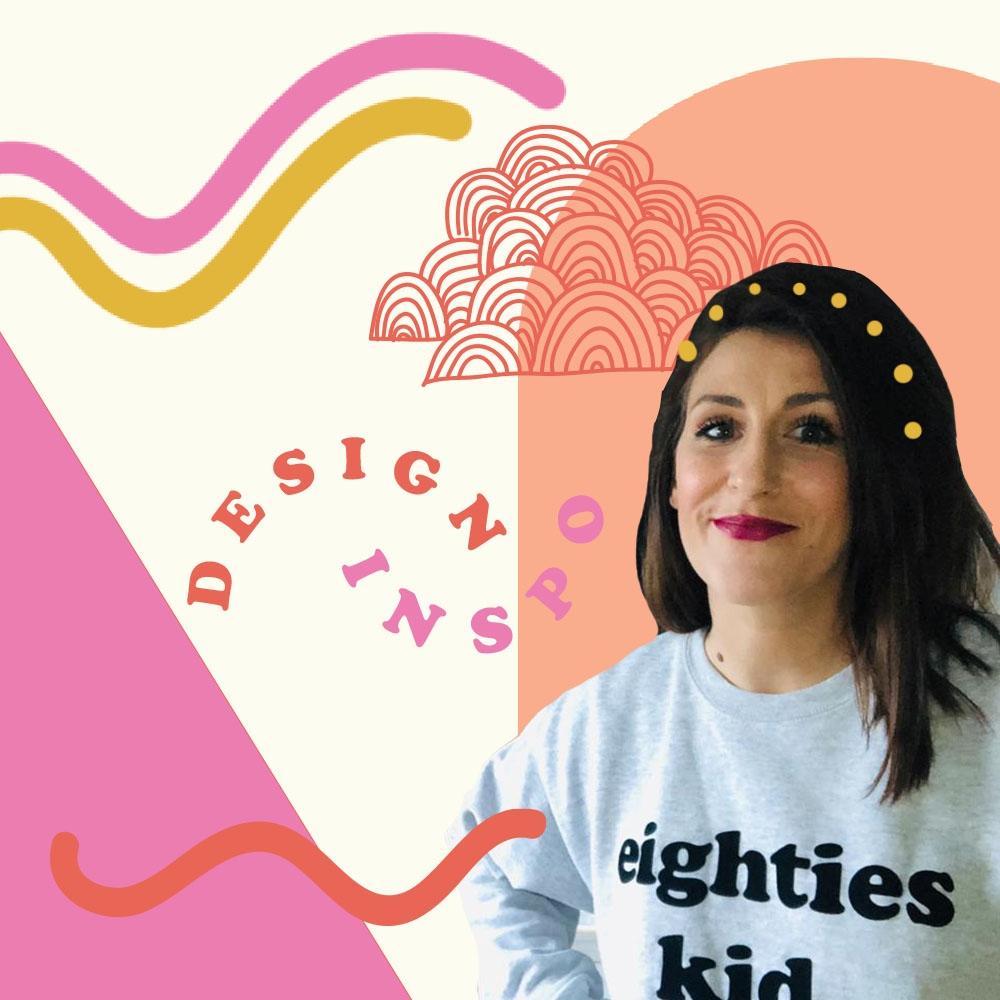 I am very lucky that I live in a house that backs onto a field with some amazing views across a valley that sits under the towering presence of the Emley Moor Mast. Amongst two large trees back on the field, you can find a plethora of ropes and homemade entertainment alongside the obligatory rope swing.
It's here that I met Charlie Davis, founder of Seb and Charlie. With two children a similar age to one of my own, we started to talk and soon realised we share a very similar ethos with our respective businesses. Furthermore, I am a big fan of what Charlie does and this is why I wanted to let you know why you should be a fan too.

What inspired you to create Seb & Charlie?

I've always loved illustrating from an early age, but I never had the confidence to pursue it as a career. I studied fashion design at university but it wasn't until i had my first child (Seb) six years ago that my outlook changed and i began selling my illustrations on Etsy. After my maternity leave was due to come to an end I decided to quit my account management / merchandising job in Leicester and focus on the business.

Can you tell me a little bit about your background in fashion?

I studied BA Fashion at Leeds College of Art (now known as Leeds Art University) and focused on the creative direction, branding and advertising pathway. I absolutely loved studying at university, the course offered me the opportunity to really push my creativity. I spent some time in London on a work placement at Dazed and Confused Magazine and really enjoyed being in the city. At the time i saw myself pursuing advertising or Fashion PR in London or Manchester, however I moved to Leicester as I secured a job in advertising at a business called Big Dog Agency. I quickly realised the agency wasn't where i wanted to be and after 8 months I started an account management and merchandising role for a homewares / fashion business. I worked at different trade events in London and stayed with the company until after I'd had my first child; Seb.

Fashion and design go hand in hand but what led to the decision to drive your design company?

I produced illustrations and graphics for different businesses however I began getting commissions from small clothing brands. It was then that I was quickly inspired to try using some of my designs used on wall prints and add them to t-shirts and sweatshirts. I later began to offer designs across backpacks, tote bags, hats and wall flags. I would love to have my own clothing designs manufactured, however, MOQ's can be high and it's a big investment for my business so it's something which needs a lot of thought, time and organisation.

Can you tell me more about creating bespoke typefaces? I am fascinated by the discipline of professional designers like yourself.

When i created my branding I felt it was missing something and after having my second child Ivy I always wanted to incorporate her into my brand (the business is Seb & Charlie Design after me and my son so it didn't seem fair!). I decided to create my own typeface called 'the ivy' which could be used across my marketing and utilised in my design work. I created the typeface by sketching with pencil and paper each letter and number and then drew them digitally in Adobe Illustrator. I now use the typeface across my social media posts and in my designs. It helps with my brand recognition and I hope offers a distinguishing element for my brand.

What inspires your design work?

I'm very nostalgic and have really happy memories from my childhood growing up the 80's & 90's. Life felt simple and careful and I'm drawn to anything which sparks these memories. In particular movies from this era, tv shows, toys, packaging and books. I love children's books and playful designs and very inspired by anything with a retro feel whether i see this in modern or old designs.

At the risk of trying to 'age' you, I see a lot of childhood influences in your work, or certainly my childhood influences! Was this a conscious decision?

I wouldn't say i've consciously focused on childhood influences, it's just been a natural rhythm with my work. I've created a lot of work since starting the business and at the beginning I was showcasing (on social media) everything I was creating. However I quickly realised I was branding myself as a corporate design business. I was working closely with a print and signage company in Leeds so I worked with good clients (NHS, John Lewis, Marks and Spencer, etc) but I didn't enjoy the work i was producing. It just wasn't me and wasn't the reason i began the business. I began the business with a fresh outlook and a bit of a 'lives too short' attitude so I decided to only show the work i genuinely liked and was 'me'. After I begun doing this I began receiving more design commissions for the type of work i wanted; playful, fun design briefs for children's products and services.

Who and what inspires your design work? I see you embody your brand in your own style (Kiss Army fan right here!). Is this a conscious decision?

Yes to Kiss! Seb's mad about them too now :D I keep little notes when i remember something from when i was younger. It might be something one of the kids have said or done to spark a memory, or a song i'm listening to or a movie i rewatch. I wouldn't say there's one thing or person that inspires me, it's just a general love of growing up in the 80's and 90's.

We have spoken recently about sharing a similar family ethos as our blueprint, is this something you feel resonates with your customers?

I built the business around Seb & Ivy and they always come first. I'll often work late at night or into the early hours depending on my workload to avoid my work interfering with their time. My mum spent most of her time with my sister and I growing up & it's important i spend time with them as much as i can, especially when they're at young ages. I still need to work and they understand that, there are times it doesn't pan out the way i want, but my main focus is them and i try my hardest to work the business around them both. I feel a lot of the people who follow the business resonate with parenthood and I try share content which might help or I think they'd find interesting.

Bringing it right down, where do you see the majority of your work come from? Is it through referrals, social media or other channels?

My business is 50/50 design clients/products sales and i find most of the enquiries and sales arrive via Instagram and referrals. I currently focus most of my attention on Instagram however i am pushing for consumers to sign up to my newsletter as the Instagram algorithm keeps changing and it's becoming much harder to be seen (without promoting ads). I want to try focus more time on creating regular newsletters but this might be something i outsource as my time is so restricted at the moment. I sell products wholesale and have products currently stocked in approx 10x retailers. This helps spread the business name and it's great to see the response from different countries.

What next for Seb and Charlie?

I'd love to create a new product for children or a new collection of t-shirts/sweaters. It's been an ongoing project but one which i keep dipping into around client projects so it would be good to focus some more time on this soon.