A brief look into how we started
Mallin & Son started through needing to wax a jacket and realising there was a gap in the market. Wax jackets date back to when the first northern seafarers repurposed their sails to fend off the elements of the harsh seas. A wax jacket is a lifetime investment and if looked after, can be passed from generation to generation.
The business was created by Ryan Mallinson, splitting his surname to create the brand in reference to his son, Edward. He started building the customer base by walking around Leeds City Centre during lunch hours of his office job, handing out flyers and making friends with people wearing wax jackets and the local independent retailers. He soon started to find a small community of enthusiasts.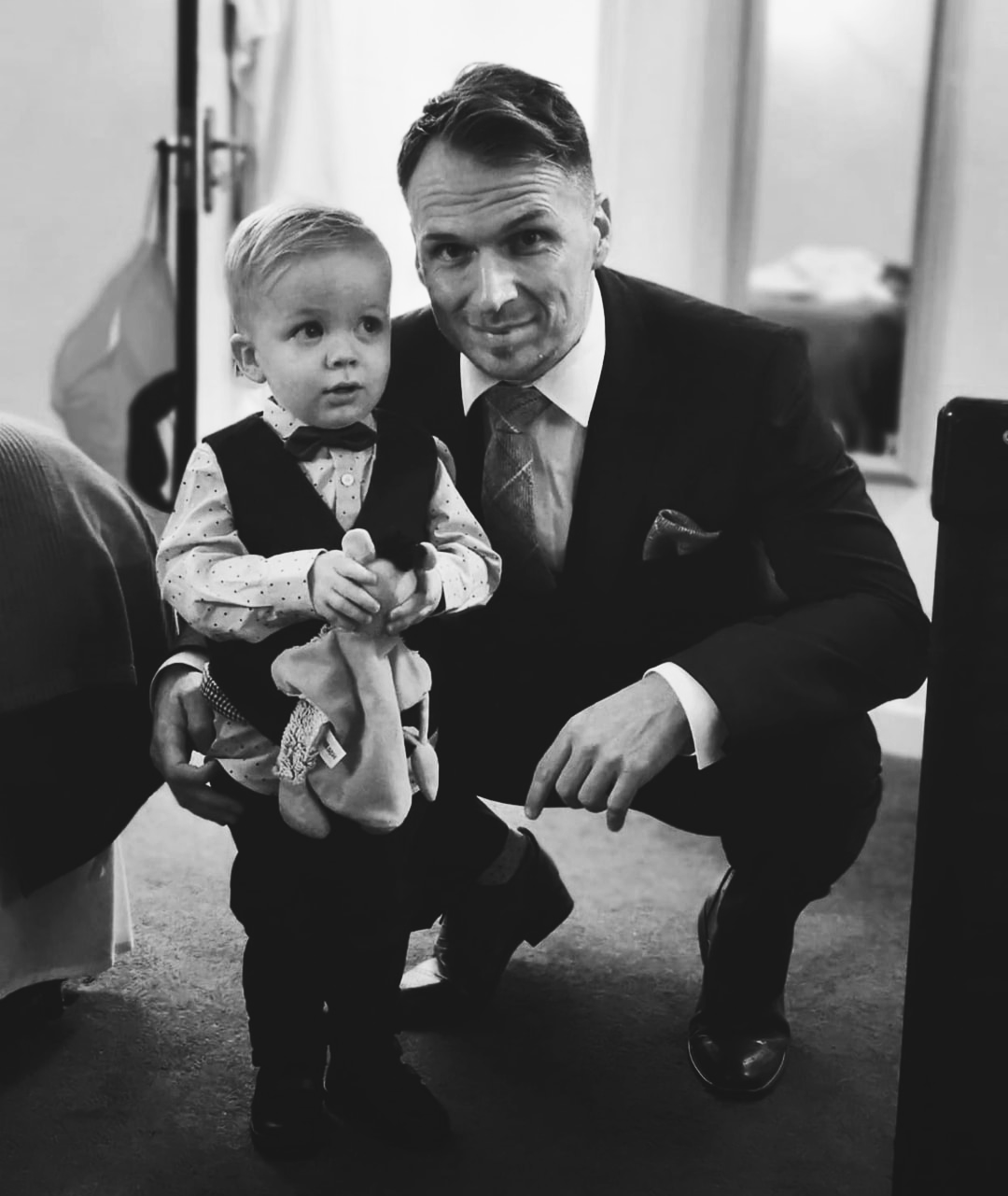 Building a reputation

After setting up a facebook page as a base, Ryan spent hours each evening driving around Yorkshire collecting and delivering wax jackets to customers with a pre-covid handshake. 'Old-fashioned' customer service has been the blueprint from day one with an ethos on meeting the customer and learning their name. The business soon outgrew the collection service and a new website was introduced, welcoming custom from across the UK.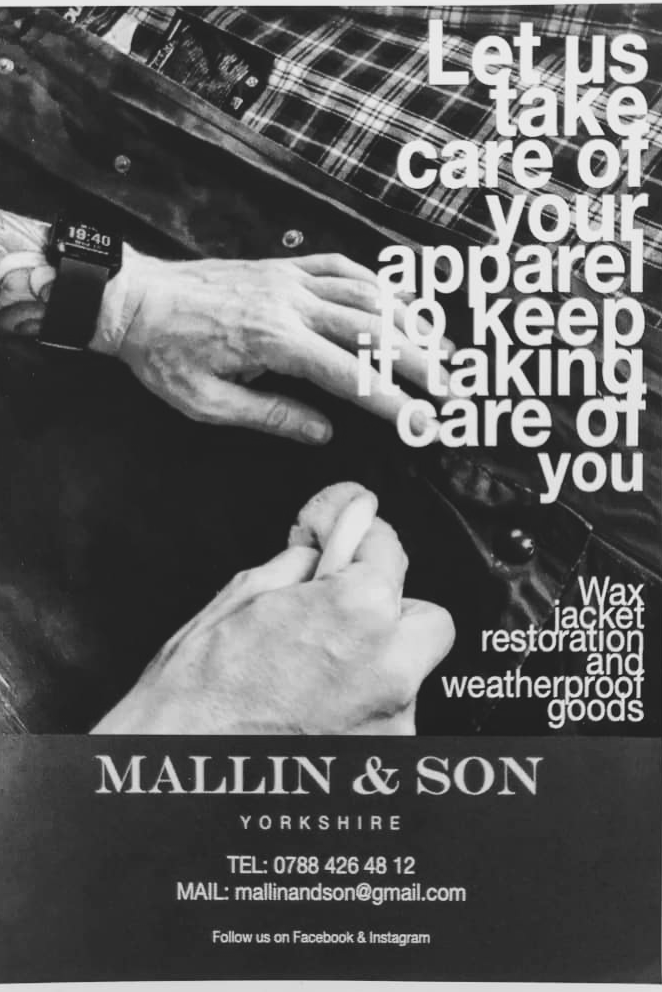 The website was developed further to include the first iteration of the mailbag service seen today and links were formed with more retailers and jacket manufacturers as their recommended service for their own customers. With the business taking ownership of the re-waxing space in the UK, this offered the freedom to flex a creative muscle through a limited collection of sweatshirts which sold out within the week of release.
Mallin & Son's jacket services are now established as the world's premium wax jacket repairs company with customers across the globe. Textiles is in our blood with our family name dating back to workers in the textile mills of the mid 1800s.
The brand with the patch
In late 2020, our founder, Ryan, wanted to buy a new sweatshirt but found nothing that really appealed. So he designed his own before producing a sample that was hand finished with ink and patching. We posted the sweatshirt onto our Instagram feed and people began to ask how they could buy them.
At the beginning of 2021, we released a very small run of t-shirts, sweatshirts and hoods to see of the appetite was there. It was. We sold 17 pieces on our first night of release on pre-order. The rest sold within the fortnight.
We spent the rest of the year researching the industry, meeting makers, manufacturers, brands, agents and all in-between. Our proud background is a small suburb of Leeds, England where people do not go on to work in fashion. Having built some solid contacts and an understanding of the industry, we created and released our Coxley Made in England range. Limited to 100 garments, we sold them direct from our site before placing into two premium retailers. All were gone by January 2021.
February 2021 sees us collaborating with the British heritage brand John Partridge Co to release our own wax jacket. Taking everything we have learnt since we started repairing and re-waxing, we have worked closely with John Partridge to create a product that not only appeals to out current customers but one that places our brand in the far east market.
We create clothing that we want to wear. Inspired by Great British brands such as Burberry, Belstaff & Barbour, we will continue to create contemporary clothing that shares our personality.