Our Story
Fast fashion is a problem that effects us all.
Clothing has never been cheaper and for a long time we as a society have been happy to consume. Fast fashion is something labelled as such for it's cheap retail price, poor quality and trajectory towards landfill sites from the moment it leaves the factory.
These garments are often shipped in from overseas where some can be traced back to factories which more than questionable ethics and working conditions. As a proud UK brand, we want to help our local economy thrive by investing in UK manufacturing to create our clothing wherever possible.
Mallin & Son are here to offer an alternative to fast fashion through encourage fixing, mending, taking care and investing in quality.
We started with the humble wax jacket, which came to life following northern seafarers re-use of their oil-coated sails to keep them dry whilst at sea. Since then, it has become a staple for many and as at home on the farm as it is on the high street. Mallin & Son was created out of necessity to re-wax one of our own jackets. A wax jacket is a lifetime investment and if looked after, can be passed from generation to generation.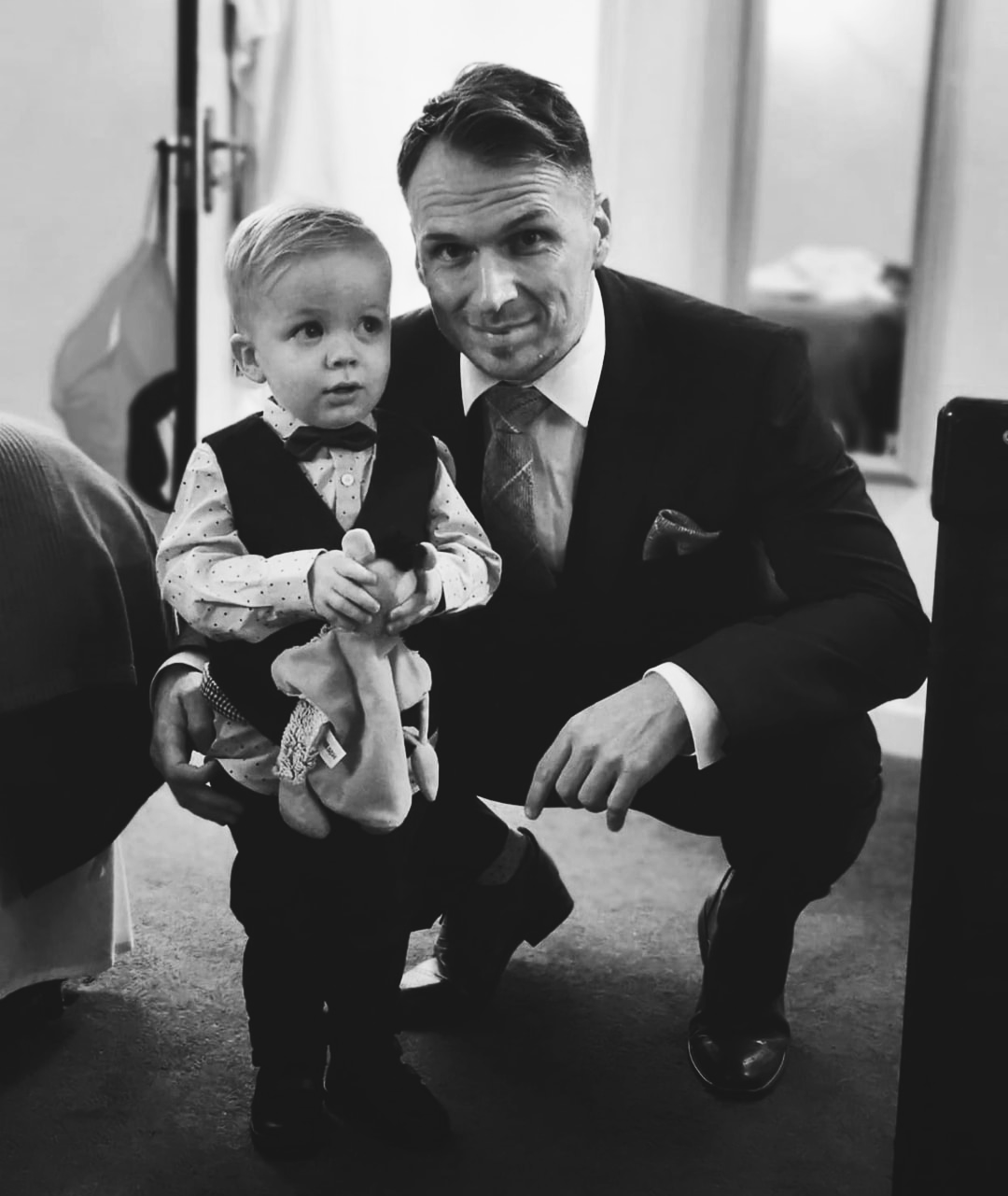 The business was created by Ryan Mallinson, splitting his surname to create the brand in reference to his son, Edward. He started building the customer base by walking around Leeds City Centre during lunch hours, handing out flyers and making friends with people in wax jackets and the local independent retailers.
After setting up a facebook page as a base, Ryan spent hours each evening driving around Yorkshire collecting and delivering wax jackets to customers with a pre-covid handshake. 'Old-fashioned' customer service has been the blueprint from day one with an ethos on meeting the customer and learning their name. The business soon outgrew the collection service and a new website was introduced, welcoming custom from across the UK. At this stage, the business was still taking place alongside the full time day job.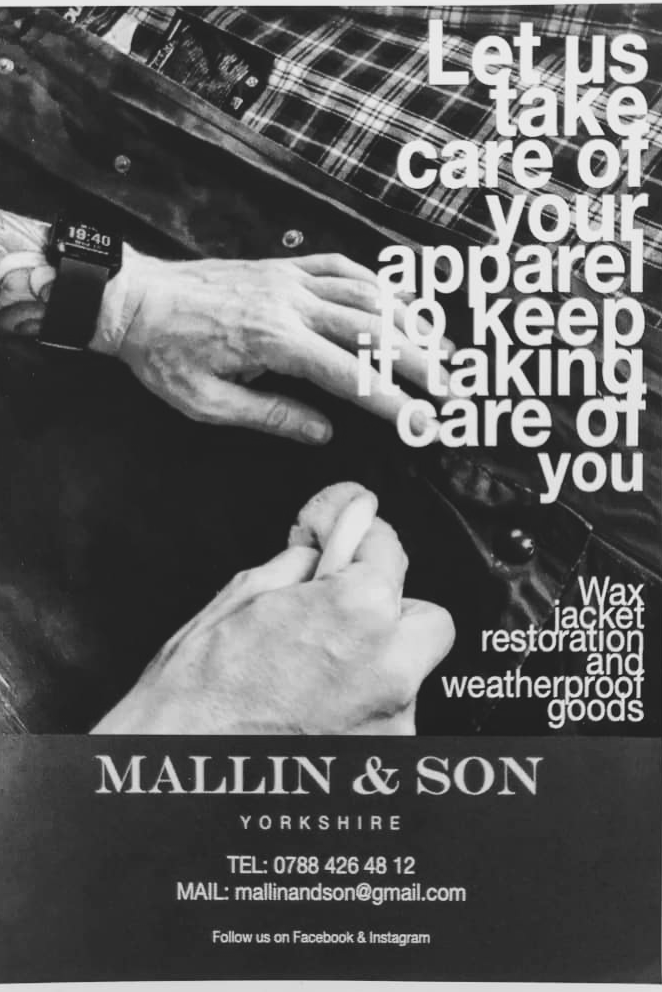 The website was developed further to include the first iteration of the mailbag service seen today and links were formed with more retailers and jacket manufacturers as their recommended service for their own customers. With the business taking ownership of the re-waxing space in the UK, this offered the freedom to flex a creative muscle through a limited collection of sweatshirts which sold out within the week of release.
Evoking the spirit and imagery of Great Britain of old, further pieces were created as short runs and again sold out with many orders coming from Europe. 2021 saw the business catapulted forward with a number of high profile events, collaborators and the business moving into a full time entity.
2021 sees us working with the top UK manufacturers and indie makers to present Mallin & Son as something we can be proud of.